Pet Wellness Gets Personal in Powder Springs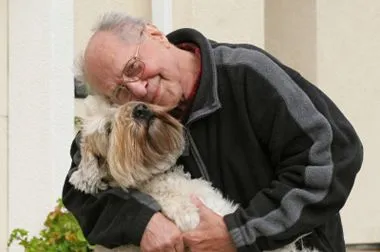 When it comes to your pet's wellness, we practice the 3 Ps of medicine: preventive, proactive, and personal.
Preventive
Bandages are meant for treating injuries after they've happened, but relying on a similar approach regarding your pet's overall health is less than prudent.
Our wellness program begins with a comprehensive yearly exam, starting from the time your puppy or kitten is six weeks old. His or her health is not only charted, but also monitored throughout the time with us as a patient. If you have an aging pet, we commonly suggest increasing such exams to twice a year.
Proactive
It's easy to take our own health for granted; let alone the health of a pet. That's why at DHAH we take on some of the diligence. From physical exams to pet dental cleanings and everything in between, we help you stay on top of your pet's health by sending you email reminders or cards in the mail. But the diligence doesn't stop there.
Every patient at our hospital receives follow-up care in the form of a phone call by one our veterinarians or a member of our staff. This even includes pets we've boarded. We want the communication to flow both ways, so we encourage you to call us with any questions you may have. All members of our staff, including the doctors, can also be reached by email.
We are big believers in feedback. We not only utilize client surveys, but also we happily provide a suggestion box in our reception area as well.
Personal
Every pet is different, so it only makes sense to treat his or her wellness individually. This includes vaccinations. While we adhere to the recommended vaccination schedule, we recognize anomalies for age, overall health, and lifestyle. Non-scheduled vaccinations are always handled on a case-by-case basis.
Vaccination Schedule:
Starts at six weeks of age and continues with four rounds of boosters every three weeks. Additional boosters are administered once every year.
For Dogs: Distemper/parvo, bordatella, rabies, and a fecal exam for parasites are recommended.
For Cats: Distemper, feline leukemia, rabies, de-worming for parasites, and feline leukemia/AIDs testing.